The Associated Press and Google have announced the first recipients of a new national scholarship program targeted at college students whose innovative projects exemplify the new journalist in the digital media age. The Online News Association, the world's largest membership organization of digital journalists, administers the program.
The AP-Google Journalism and Technology Scholarship provides $20,000 scholarships for the 2012-13 academic year to six promising undergraduate or graduate students pursuing or planning to pursue degrees at the intersection of journalism, computer science and new media. A key goal is to promote geographic, gender and ethnic diversity, with an emphasis on rural and urban areas.
The winners are:
Emily Eggleston, 24, a graduate student at the University of Wisconsin–Madison, studying journalism and geography. Eggleston writes for Madison Commons, a hyperlocal online news source produced by the UW Madison School of Journalism, where she founded the first data-driven journalism group. She's studied in Rome, Italy, Uganda and Dublin. Her project will focus on producing data-driven stories about the Wisconsin metropolis.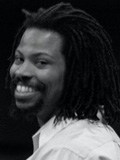 Reginald James, 30, an undergraduate at the University of California, Berkeley, studying Political Science and African American Studies, and a graduate of Laney College in Oakland, Calif., and College of Alameda in Alameda, Calif. James founded the campus newspaper Harambee, which later expanded to community colleges throughout California, and he currently hosts The Black Hour, an internet radio show. He's won awards from the Bay Area of Black Journalists Association and Journalism Association for Community Colleges. His project will include a hyperlocal news site targeted at the African-American community on the University of California, Berkeley campus.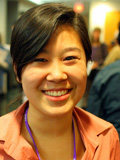 Katie Zhu, 20, an undergraduate at Northwestern University, studying computer science and journalism. Zhu is currently working part-time for GOOD, and has produced and designed for several campus publications, including North by Northwestern and NU Asian. She's also interned at ABC News Beijing and was selected to participate in the Knight-Mozilla News Technology Partnership in Berlin. Her project will develop LedeHub, a web application tool for social reporting, writing and coding in the open to allow readers, reporters and new organizations to come together collaboratively.
Rebecca Rolfe, 25, a graduate student at the Georgia Institute of Technology, where she studies digital media, and a graduate of the University of North Carolina, Chapel Hill. Rolfe was a designer at CNN.com, where she worked on the 2012 Elections branding team, and produced graphic projects as an intern for The Virginian-Pilot. Her project will create a data visualization of the Academy Award's Oscar acceptance speeches to examine how our society expresses thanks.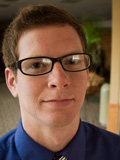 Kevin Schaul, 20, an undergraduate at the University of Minnesota, studying journalism and computer science. He currently interns at the MinnPost, a non-profit, online-only journalism enterprise in the Twin Cities, and founded The Nap App, a simple timer/alarm mobile application clock specifically designed to meet the needs of busy sleepers. His project will focus on a site, Box Chart Maker, to help journalists easily learn coding for their stories.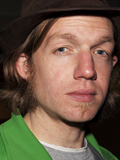 John Osborn, 29, a graduate student at the University of California, Berkeley, studying journalism, and a graduate of Humboldt State University, who has worked at the Times-Standard, the former Eureka Reporter and founded the political news blog Reporta. Osborn's project will use real-world data from campaign trails, finance and voting records to produce a news game called The Candidate.